Children's Ministries:
Good News Club®
Good News Club®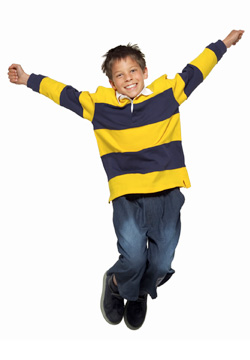 An after-school Good News Club is an exciting fun-filled 1 to 2 hour club held once a week where children ages 4-12 learn meaningful songs, life-changing Bible verses and hear dynamic Bible lessons applied to their lives.
Where do Good News Clubs

meet?

Most Good news Clubs in Southeast Wisconsin conveniently meet on the school grounds as an after school activity. The U.S. Supreme Court ruled in 2001 in Good News Clubs vs. Milford Central School, that Good News Clubs can meet in public schools after school hours on the same terms as other community groups.
What can a
Good News Club

do for my community?

After school Good News Club......
Offers real-life solutions backed by the power of God's Word
Can help children develop a committed walk with Jesus Christ
Improves attitudes and behavior at home
Offers the moral foundation needed to combat the pressures of drugs, violence and other harmful influences
Provides a place of safety and hope for children facing tough situations
As kids graduate from the Good News Club Program, middle-schoolers and young teens (age 11-14), can continue to grow in their faith by attending JYou Connection™ (JYC™). Read more
How do I enroll my child?
Contact the
CEF Center
for details of the time and locations for the club. Parents are asked to complete a registration form to enroll their child. There is no charge for your child to attend. An optional missionary offering will be taken each week.
Will my child be safe?
CEF has taken specific steps to ensure the safety of your child. All club workers have been carefully screened as required by CEF's Child Protection Policy.
Who teaches a
Good News Club

?

Christians who are compassionate about sharing the gospel with children and helping them grow in their faith. They volunteer their time and energy, as they work with a team of other believers, to conduct the

Good News Club

. They are trained by

Child Evangelism Fellowship

to have a club that is exciting and informative so that children will want to keep coming. Teachers are asked to sign the

CEF

Statement of Faith and agree to abide by the policies of the organization.

Each member of the

Good News Club

team plays an integral role in having a successful club.

Read more

Who sponsors the club?

CEF partners with local churches to conduct the clubs. A church in the community forms a team of volunteers who teach the club each week. If your church is interested in sponsoring a club, contact us at the CEF Center.