Children's Ministries:
JYou Connection
JYou Connection™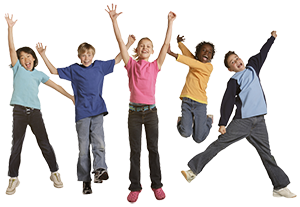 JYou Connection (JYC™) are clubs appropriate for students ages 11-14. The clubs can be held in conjunction with church youth groups or as an after-school activity in the public middle school. Currently there are a handful of these clubs being held here in Southeast Wisconsin. The goal is to have one JYC for every five Good News Clubs in our area. The desire is to establish these clubs in middle schools where Good News Club graduates would attend, thus giving them a great opportunity to continue growing in Christ.
This program uses inductive Bible study and small group discussion to allow children the chance to discover the meaning of God's Word for themselves. Children are challenged with their relationship to Christ and learn how to grow in their commitment to following God's Word daily.
Who sponsors the club?
CEF partners with local churches to conduct the clubs. A church in the community forms a team of volunteers who teach the club each week. If your church is interested in sponsoring a club, contact us at the CEF Center.